The Greek/Roman Epic Test
Their result for The Greek/Roman Epic Test ...
The Sybil
You are 70% Heroic!
The gods favor you with their knowledge, and your score shows it! However, you must get a grip on the voices that rattle your head before you can score above this range, or at least learn how to write down your prophecies. Tea leaves are so B.C.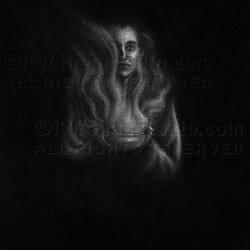 Their Analysis
(Vertical line = Average)
They scored 70% on Heroics, higher than 41% of your peers.
All possible test results
You did okay in the front lines against the grunts, but ultimately got your ass kicked by one of the major players. You need to go back and do some reading before you can get Epic on anyone's ass. Read more
You made it through the war, and took some nice booty home...the kind that can see your future as dead in the bathtub by your wife's hand, but you don't have enough Epic experience to believe her. Nev... Read more
You did pretty good, and got past a lot of hard spaces with your cunning and wit. Unfortunately, your knowledge could not get you past the hardest space, which buys you an additional ten years at sea ... Read more
The gods favor you with their knowledge, and your score shows it! However, you must get a grip on the voices that rattle your head before you can score above this range, or at least learn how to write... Read more
Wow! You have the cunning, skill, and smarts to get yourself out of burning ruins, score with tons of chicks (even if they go suicidal on you), kill lots of baddies, and win an entire empire to rule, ... Read more
Take this test »