The Lonely Test
Their result for The Lonely Test ...
Moderately Lonely
OMG, STFU!!! You scored ###!
Middle of the road. Sitting on the fence. You're not really lonely, but you're also not really satisfied with your social life. You're probably a good person to talk to here, as you're unlikely to turn out to be a stalker! W007!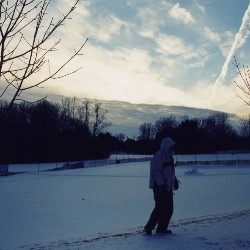 Their Analysis
(Vertical line = Average)
They scored -6% on lonelypoints, higher than 14% of your peers.
All possible test results
Wow, look at you! You're as un-lonely as it gets! Congratulations on having perfect friends, a perfect relationship, and basically a perfect life. You know all the lonely people hate you, and you d... Read more
You have your lonely moments, but you're pretty happy with your social life. Maybe you're just realistic, and that's a good thing! I'm jealous of you. Read more
Middle of the road. Sitting on the fence. You're not really lonely, but you're also not really satisfied with your social life. You're probably a good person to talk to here, as you're unlikely to ... Read more
Oh, you could be more lonely. But not too much more. You've got some stuff going right, and it's good you can recognize it (keeps you from being a sad sack). You're also feel a bit alone in this wo... Read more
Only the lonely...well, that's you, m'friend, because you're as lonely as they come. But hey, that's why you're here, right? Do me a favor, meet someone nice on here--like me, tee hee--come back, ta... Read more
Take this test »
Recent Results
Tests others are taking