HAIR can tell your secrets! Test
Their result for HAIR can tell your secrets! Test ...
I am brunet haired; I make the masterwork.
Specialists have already made up the perfect working group:-
I am red haired; I come up with the ideas.
I am brunet haired; I make the masterwork.
I am blond haired; I present it to the public.
I am black haired; I handle financials.
You are perceived as responsible good girl. French specialists have shown that among people who have won Nobel prizes, the majority were brunettes. So are you smarter? No, but you are a person who is just constantly working, much harder than others. Brown haired women like you can be heavy-laden; but you may get nervous only in the last really hard minutes when eventually may give up. Why 'brunettes' are the perfect workers, why the ones who can make masterworks? Maybe because brown is the color of earth and you have your feet on the ground! Specialists say you can do and that it's why you're reassuring, reliable and impossible to overtake by any of the other hair-colored women.
Note: 'hair_color' graph has no special significance except your choice of hair color. Kindly rate this test.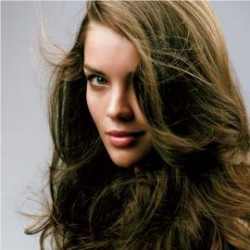 Their Analysis
(Vertical line = Average)
They scored 75% on hair_color, higher than 49% of your peers.
All possible test results
Specialists have already made up the perfect working group:- span style="color:#FF0000;font-family:A... Read more
Specialists have already made up the perfect working group:- span style="color:#FF0000;font-family:A... Read more
Specialists have already made up the perfect working group:- span style="color:#FF0000;font-family:A... Read more
Specialists have already made up the perfect working group:- span style="color:#FF0000;font-family:A... Read more
Difficult to believe!!! Please be honest to this test; if really 'No way!' whatever, tell only what you had at the time of birt... Read more
Take this test »