HAIR can tell your secrets! Test
Their result for HAIR can tell your secrets! Test ...
I am black haired; I handle financials.
Specialists have already made up the perfect working group:-
I am red haired; I come up with the ideas.
I am brunet haired; I make the masterwork.
I am blond haired; I present it to the public.
I am black haired; I handle financials.
You have ability to slow down not being hasty. You are low-key but none of the other hair colors gets as much respect from men as you get. You have great personalities but can be seen more often at shrinks or therapists because you're more concerned about where we come from, where are we going to and how to increase our own evolution. Specialists have shown that black haired women are more serious and measured, sometimes melancholic, self- centered and often doubting about their own power. You are mostly interested in history, soul developing, religion, being the one that is often concerned of spiritual themes, or poetry and painting which are the same category and one of the bests when it comes to financials.
Note: 'hair_color' graph has no special significance except your choice of hair color. Kindly rate this test.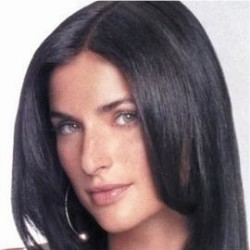 Their Analysis
(Vertical line = Average)
They scored 25% on hair_color, higher than 7% of your peers.
All possible test results
Specialists have already made up the perfect working group:- span style="color:#FF0000;font-family:A... Read more
Specialists have already made up the perfect working group:- span style="color:#FF0000;font-family:A... Read more
Specialists have already made up the perfect working group:- span style="color:#FF0000;font-family:A... Read more
Specialists have already made up the perfect working group:- span style="color:#FF0000;font-family:A... Read more
Difficult to believe!!! Please be honest to this test; if really 'No way!' whatever, tell only what you had at the time of birt... Read more
Take this test »