The schizoanalytic Test
Their result for The schizoanalytic Test ...
The South Seas
Kudos! You scored ###%!
Sometimes in life, there is a clean break. The clean break is not parallel to the jail break, because one is probably headed to a new jail, or an old one. There is an escape, a way to run away from it all, which is sometimes only for those who want to paint them or sail them. You cannot come back from the clean break. Who would want to? Beckett wrote, "We don't travel for the fun of it, as far as I know; we're foolish, but not that foolish." Stay away from my socks.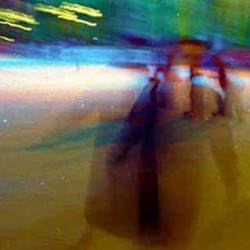 Their Analysis
(Vertical line = Average)
They scored 58% on schizos, higher than 34% of your peers.
All possible test results
F. Scott Fitzgerald wrote about life. And what a life! Depression. Loss of wealth. Fatigue. Growing old. Alcoholism. Failed marriage. The loss of success and talent. There is a rigid line of ... Read more
In the beginning, there was a white wall. Then there was a broad face with white cheeks, a chalk face with eyes cut in for a black hole. Clown head, white clown, moon-white mime, angel of death, Hol... Read more
Sometimes in life, there is a clean break. The clean break is not parallel to the jail break, because one is probably headed to a new jail, or an old one. There is an escape, a way to run away from ... Read more
Take this test »