The Movie Quotes Test
Their result for The Movie Quotes Test ...
You scored 40 in the category of movie geekiness!
80%-100%--Congratulations! You're a true movie geek! If there were an awared for Most Hours Spent Sitting On The Couch, you deserve it! 60%-79%--Good job! When it comes to movies, you're decidely geekier than the average schmuck off the street. With a little extra training, you could become a professional trivialist. 40%-59%--Not bad! Though you probably shouldn't try to go head-to-head with that geek at the party who's been quoting Monty Python verbatim all night. 20%-39%--Definite room for improvement. You probably have too much of a life and should consider cancelling some of your social activities for more time on the couch. 0%-19%--You are probably Amish and not to be blamed for your appalling ignorance of movie tivia.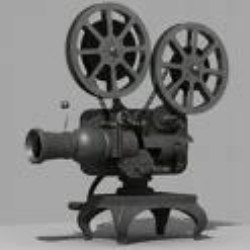 Their Analysis
(Vertical line = Average)
They scored 40% on movie geekiness, higher than 4% of your peers.
All possible test results
80%-100%--Congratulations! You're a true movie geek! If there were an awared for Most Hours Spent Sitting On The Couch, you deserve it! 60%-79%--Good job! When it comes to movies, you're decidely ge... Read more
Take this test »
Recent Results
Tests others are taking