The British Youth Test
Their result for The British Youth Test ...
Town Pikie
Chin chin old chap! You scored ###%!
A close relation to the Proper Pikie you live in the suburban areas of Great Britain. Everything here looks the same so you try hard to look like everyone else. This means Hackett shirts, greasy short hair, one earing, and white trainers. You enjoy the occasional sexually transmitted disease, teenage pregnancy, and weekend violence. When you grow up you will get a job in middle managemant. nice one geez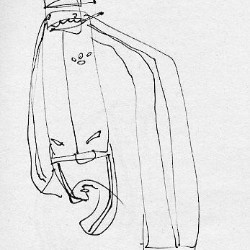 Their Analysis
(Vertical line = Average)
They scored 15% on britpoints, higher than 77% of your peers.
All possible test results
What are you? I dont know and i wrote all the questions. Dont ever talk to anyone else ever again and dont ever come to Britain. Just not cricket old chap. Read more
We dont really like your sort over here. With your new fangled ways and your hoity toity attitude we tolerate you in the true British tradition. However we laugh at you behind you back and think that ... Read more
You love caravans more than life itself. You also love fist fights, gold jewelery, and tight fitting string vests. You are reviled by all groups including foreigners and lunatics You live like an ani... Read more
Unlike your cousins the Gypsey Wanderers you are a more stationary scourge on society. You love to rob and steal and love your transit van. Instead of string vests you enjoy the normal wifebeater kind... Read more
A close relation to the Proper Pikie you live in the suburban areas of Great Britain. Everything here looks the same so you try hard to look like everyone else. This means Hackett shirts, greasy short... Read more
Ah the kings and queens of suburbia. you live in a loverly house that looks like everyone else. You are bitchy, embarrased about yourself, and increadably repressed. You really want to try out s+m but... Read more
You are extremely posh. Everyone resents this and it has given you a complex. You have an obsession with your mother (which is sick) and you love nothing more than to abuse your stable boy. Although ... Read more
Take this test »