The This or That Test
Their result for The This or That Test ...
I won't be sick and show you a picture of Chum. That's not nice.

Awesome, we click pretty well. We are still different, which is good. I don't want to be friends with my shadow, unless my shadow is exorbitantly rich or devilishly handsome, then I would consider it...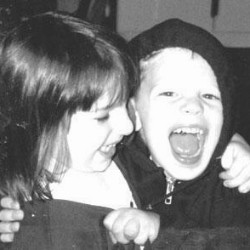 Their Analysis
(Vertical line = Average)
They scored 60% on Swell, higher than 100% of your peers.
All possible test results
I won't even grace this score with a celebrity's name. It would only insult Pauley Shore anyway. We could hit it off. Maybe it was just a fluke, maybe we have more in common, but you took this test wh... Read more
I know. You ask yourself "How in the hell am I Shatner?" First, let me say Shatner isn't that bad. Sure he was horrible in Star Trek. Star Trek was a horrible show ("BLASPHEMOUS!"). ... Read more
I won't be sick and show you a picture of Chum. That's not nice. Awesome, we click pretty well. We are still different, which is good. I don't want to be friends with my shadow, unless my sh... Read more
If you are disturbed by this picture, I'm sorry. If you aren't, a girl named Natalie Dee makes tee-shirts of it. Anyway-- YOU ACED MY TEST! If this were junior/senior year of high school ... Read more
Take this test »