The "Could you be a Harem Girl?" Test
Their result for The "Could you be a Harem Girl?" Test ...
Training Girl
You are 59% Willing to be in a Harem!
Either you're a bit more adventurous than most, but not quite ready to let it all go, or you're in the process of becoming an incredibly open-minded lifestyler.
In any case, despite your best efforts, you're not quite, yet, a Harem Girl. Sadly, for now, you've fallen flat on your back!
Although, while some might say that it isn't such a terrible position in which to end up, it's also not quite the best way to present yourself as a Harem Girl. Keep trying, though, and keep up the good work. Some day, you just might make it. You're almost there, already!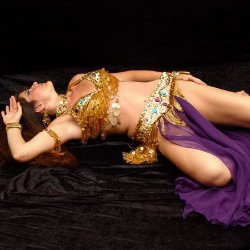 Their Analysis
(Vertical line = Average)
They scored 59% on Willingness, higher than 36% of your peers.
All possible test results
You are certainly not a Harem Girl. Maybe you need to expand your horizons more, or maybe you'll never want to be one. Either way, thank you for taking the test; I'm sure you knew your result before y... Read more
Either you're a bit more adventurous than most, but not quite ready to let it all go, or you're in the process of becoming an incredibly open-minded lifestyler. In any case, despite your best eff... Read more
Wow! You've made it! You're the perfect choice for a Harem Girl. Maybe you were one in a previous life, or maybe it's just one of your most secret fantasies. If you haven't already, read up on the sub... Read more
Congratulations! You are a special breed. You qualify as a Harem Matron; this means that although you have what it takes to be a Harem Girl, odds are that either that possibility is no longer a... Read more
Take this test »
Recent Results

Tyrania25 / f / Gay
Tests others are taking