The natural psychoactives Test
Their result for The natural psychoactives Test ...
somewhat psychonaut
You scored 72 % on natural psychoactive knowledge!
You're quite the enthusiast, you are experimenting with some very powerfull plants, probably growing them too. You've probably done some wildcrafting and you know what to stay away from.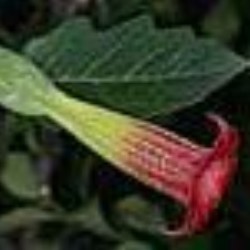 Their Analysis
(Vertical line = Average)
They scored 72% on drug knowledge, higher than 39% of your peers.
All possible test results
I wouldn't be picking up random plants if I were you... either you're not interested or i'll be seeing you in the intensive care unit... stick to tea and coffee! Read more
You're getting there, you could probably identify the well known psychoactive plants like pot and peyote, but i would be carefull wildcrafting if i were you, stick to the headshops! Read more
You're quite the enthusiast, you are experimenting with some very powerfull plants, probably growing them too. You've probably done some wildcrafting and you know what to stay away from. Read more
You live and breathe psychoactive plants, herbs, cacti and fungi... obviously you spend way too much time on erowid and chances are that you're a member and your garden consists mainly of ethnobotanic... Read more
Take this test »
Recent Results
Ametri38 / f / Straight
Tests others are taking