The Liberated Woman Test
Their result for The Liberated Woman Test ...
Adventuress
You scored 51% uninhibited!
Congratulations! You are a leader among your sisters in the struggle for sexual freedom. You have your own set of loosely defined values. You remain influenced to some degree by societal restraints and common decency, but you are your own woman.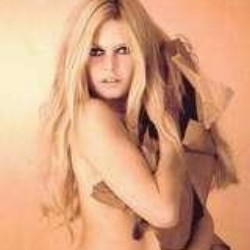 Their Analysis
(Vertical line = Average)
They scored 51% on inhibitions, higher than 78% of your peers.
All possible test results
Come back and take the test when you're a woman, dude. Read more
Your life is tightly bound by societal mores. Your virtue and purity are a source of great, if not misplaced, pride for you. In short, you are a prude. Loosen up a little and enjoy life. Read more
You scored in the bottom half, but don't be ashamed. Shame is already too much a part of your character. Healthy curiosity is tempting you away from the warmth and security of your cocoon. You are... Read more
Congratulations! You are a leader among your sisters in the struggle for sexual freedom. You have your own set of loosely defined values. You remain influenced to some degree by societal restraints... Read more
You are truly a free spirit, unfettered by societal imposed inhibitions. Your body is your own, and is a source of pride to you. You are happy to share it with others. Feel free to contact the auth... Read more
Take this test »