The Tolerance Level Test
Your result for The Tolerance Level Test ...
Wow, your patience is amazing! I mean, tolerant and broad-minded people are not uncommon, but you are unique even among them! It looks like nothing in this world has ever disturbed the peace of your mind. I just wonder what would you do if someone set on fire your neighbour's house... or your own. Still nothing? OK, let's check it out - I'm really curious!
- - - - -
Other categories:
- - - - -
If you are into science, please take my Understanding the Natural World Test - it requires very little specific knowledge and is primarily aimed to evaluate your understanding of natural phenomena and problem-solving skills.
Or check my another personality survey and find out What Are You REALLY Looking For on OkCupid. Thank you!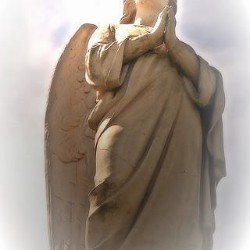 Your Analysis (Vertical line = Average)
You scored 100% on Tolerance, higher than 100% of your peers.
All possible test results
Wow, your patience is amazing! I mean, tolerant and broad-minded people are not uncommon, but you are unique even among them! It looks like nothing in this world has ever disturbed the peace of you... Read more
You are a very tolerant and broad-minded person. Although people test your patience all the time, you are not likely to protest unless they do something really bad. You are either too shy or have e... Read more
You are neither too restrictive nor too permissive, so in most real-life situations your behaviour is decent and rational. Crimes must be reported or dealt with, minor disturbances can be turned a ... Read more
People are really annoying, aren't they? Some are OK, but the majority of them seem to have only one thing on their mind - to get on your nerve. Naturally, you pay them back in their own coins... j... Read more
The world around you is full of blunt, wicked and stupid people who deserve punishment for the very fact of their existence. Those ignorant fools never cease to test your temper - and pay for it de... Read more
Well, your title is self-descriptive - but what are you doing on the DATING site?! You could also fall into this category if you skipped most of the questions - unfortunately, HelloQuizzy do... Read more
Create your own test »
Recent Results
Tests others are taking