The Zombie Scenario Survivor Test
You made it. Barely.
Whether it was the fact that you could run faster, or were just plain lucky, you made it out alive. Even you aren't sure why. But you're sure as hell not going back, or risking your ass for anyone else from now on.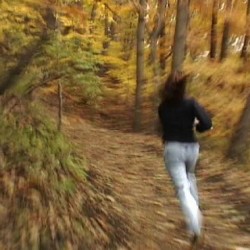 All possible test results
You failed, and failed miserably. Not only did you fall victim where it could have been avoided, you didn't even rise again, since most of you was consumed by your attackers. Talk about a final indign... Read more
You fought back, a little. Despite all your attempts, you went out with a whimper. Or a scream, rather. You then rise against your former allies. Read more
Whether it was the fact that you could run faster, or were just plain lucky, you made it out alive. Even you aren't sure why. But you're sure as hell not going back, or risking your ass for anyone els... Read more
Whether through ferocity or quickness, you made it out. You made the right choice most of the time, but you probably screwed up somewhere. Nobody's perfect, at least you're alive. Read more
You made it out, alive and well supplied. You probably even kept most of your party alive too. You know what to look for, what to take, and when to just run. You even feel a strange inkling to go back... Read more
Take this test »