The How Open-Minded Am I? Test
Their result for The How Open-Minded Am I? Test ...
Box? What Box?
You have finished the test! You scored ###. Are you impressed?
You've heard of the infamous "box" those most people get stuck inside, but you've never seen it. You are open-minded and free. You have morals and ethics, but they don't rule every aspect of your thinking processes. You are able to see all sides of any situation and make the best decision from your perceptions. Congratulations! Perhaps someday you will evolve into a "There Is No Box" person, but don't stress it. You're doing just fine.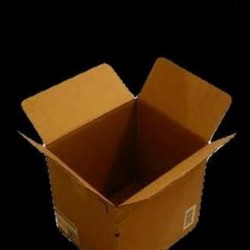 Their Analysis
(Vertical line = Average)
They scored 64% on openpoints, higher than 63% of your peers.
All possible test results
You are SO inside the box that it would take a chainsaw, the jaws of life, and some pretty serious magicians doing crazy illusionistic stuff to get you out. Perhaps youre stuck for life. If I was you ... Read more
You don't OWN the box, but you sure hang out there enough. You spend some time in other places, but you still return to the box far too often. Broaden your horizons, expand your vision, and take bunge... Read more
You don't have a box of your own, but sometimes you borrow other people's box. You get inside it for a bit, but it's not too bad. You spend most of your time outside the box, letting your mind wander ... Read more
You've heard of the infamous "box" those most people get stuck inside, but you've never seen it. You are open-minded and free. You have morals and ethics, but they don't rule every aspect of your thin... Read more
Just like that freaky, bald girl in The Matrix, you have the ability to see beyond what other people see and realize that there is more to life, people, and situations than what meets the eye. You are... Read more
Take this test »
Recent Results
Tests others are taking