The BIG PENIS Test
Their result for The BIG PENIS Test ...
INSECURE PERVERT
Congratulations! You scored ###!
YOU ARE A TOTALLY INSECURE LOSSSSSSSSER....
hahaha this guy put his fully erect penis on his monitor!!!!!!
AND THE WHOLE TIME IT WAS UNDER MY INSTRUCTION!!!.... you could be gay or something - think about it, homo.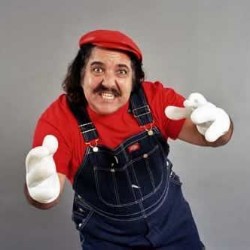 Their Analysis
(Vertical line = Average)
They scored 0% on penispoints, higher than 48% of your peers.
All possible test results
YOU ARE A TOTALLY INSECURE LOSSSSSSSSER.... hahaha this guy put his fully erect penis on his monitor!!!!!! AND THE WHOLE TIME IT WAS UNDER MY INSTRUCTION!!!.... you could be gay or something - ... Read more
Go buy a ruler you poor bastid.... preferably a metric one you imperialistic bitch Read more
Take this test »
Recent Results
Tests others are taking