The Masculine/Feminine Test
Their result for The Masculine/Feminine Test ...
Feminine
Congratulations! You scored ###!
You are more Feminine than Masculine in your tastes, habits, and style. You can be sentimental at times, and you seem to be more in touch with your feelings than others. You appreciate order and balance, and you know what you like and where you are headed.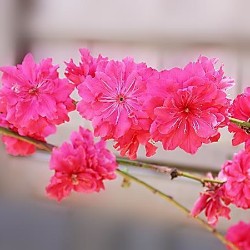 Their Analysis
(Vertical line = Average)
They scored 7% on genderpoints, higher than 74% of your peers.
All possible test results
You are definitely more Masculine than Feminine in your tastes, habits, and style. You aren't very sentimental, and you don't like wasting much time on petty things. You know how to be straightforward... Read more
You are more Masculine than Feminine in your tastes, habits, and style. You aren't that sentimental, and you appreciate a certain amount of order in those areas that require it in your life. You don't... Read more
You are a paradigm of balance between your Masculine and Feminine sides, which is what most people strive to be. Most of your aspects - tastes, habits, and style - reflect a certain equilibrium that m... Read more
You are more Feminine than Masculine in your tastes, habits, and style. You can be sentimental at times, and you seem to be more in touch with your feelings than others. You appreciate order and balan... Read more
You are definitely more Feminine than Masculine in your tastes, habits, and style. You are sentimental and seem like you are more in touch with your feelings than others. You have a tendency for metic... Read more
Take this test »
Recent Results
Tests others are taking