What Kind of Feminist Are You?
Their result for What Kind of Feminist Are You? ...
Social Concerns Feminist!
You are a social concerns feminist! You believe that feminism is more than just issues that are relevant here in the western world. You think that feminism should include women of all races, all classes, and all ages. You might try getting involved in global organizations or working at your local women's shelter. Some of the issues that you might be interested in looking at are; the green belt movement, prostitution, global sex trade, sexual and physical abuse around the world, domestic violence, and discrimination.
Read below to narrow down which type of social concerns feminist you think you are.
Global Feminism: You don't think that western feminists are concerned with the rights of women all over the globe. Issues that involve immediate political action all over the world must be considered. Talks about reproductive rights, and educational reform should take the back seat to issues like sexual abuse and rape, AIDs and water and food access for women.
Multi-Cultural Feminism/Womanist: You are most likely a woman of color who does not feel that white western feminist deal with the concerns of all women. You feel particularly that it is important to address issues that affect all women of all cultures and races, not just the problems that white western feminist think are important.
Eco Feminism: Eco feminists believe that environmentalism and feminism are directly linked. Eco feminists believe that the oppression of women and the degradation of the environment are directly linked and that if we improve one, we improve the other.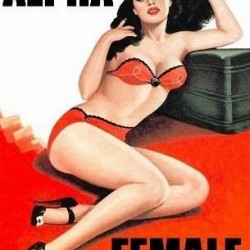 Their Analysis
(Vertical line = Average)
They scored 26% on Feminist, higher than 34% of your peers.
All possible test results
You are a philosophical feminist! You could believe a wide variety of feminist theories. You tend to like to think things through, and don't subscribe to the typical feminist theories. You love t... Read more
You are a political feminist! You believe in bringing about change in the infrastructure through political and social change. You might try advocating for a political group or organization that is ... Read more
You are a social concerns feminist! You believe that feminism is more than just issues that are relevant here in the western world. You think that feminism should include women of all races, all cl... Read more
Take this test »
Recent Results
Tests others are taking