The Very Hard Trivia Test
Their result for The Very Hard Trivia Test ...
Clear Thinker
You scored 24% Trivia and 89% Clarity!
You didn't get many questions right. But you didn't make a lot of serious mistakes on the trick questions (as indicated by your high mental clarity score), so you are probably a clear thinker. Good work. If you take the test again you could proabably get a much higher trivia score. Don't forget to vote on this test!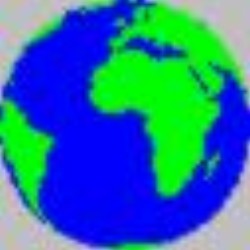 Their Analysis
(Vertical line = Average)
They scored 24% on Trivia, higher than 15% of your peers.

They scored 89% on Clarity, higher than 38% of your peers.
All possible test results
You didn't get many questions right but that is ok because it is a hard test. But you got most or all of the trick questions wrong. The trick questions score you on mental clarity. Try taking the t... Read more
You didn't get many questions right but that is ok because it is a hard test. But you did get some of the trick questions wrong. The trick questions score you on mental clarity--or how close you are... Read more
You didn't get many questions right. But you didn't make a lot of serious mistakes on the trick questions (as indicated by your high mental clarity score), so you are probably a clear thinker. Good ... Read more
It's a hard test and you scored ok on the number of correct answers. But you got most or all of the trick questions wrong though (as indicated by your mental clarity score). You may want to try taki... Read more
It's a hard test and you scored ok on the number of correct answers. You did get a few of the trick questions wrong though (as indicated by your mental clarity score). You may want to try taking the... Read more
It's a hard test and you scored ok on the number of correct answers. Even more importantly you didn't get many (or any) of the trick questions wrong (as indicated by your mental clarity score). Nice... Read more
Congratulations! If you have attained this score (which I'm not even sure is possible) you are a MAD GENIUS. You somehow got most of the questions correct, while getting a lot of the trick questions... Read more
You got most or all of the questions correct (as indicated by your "trivia" score). But you answered a lot of the trick questions incorrectly. The trick questions measure your mental "clarity" or ho... Read more
This is the highest score. You not only got most or all of the questions correct (as indicated by your "trivia" score), you also avoided answering too many of the trick questions wrong (as indicated ... Read more
Take this test »
Recent Results
Tests others are taking