The 11-14 Science Test
Their result for The 11-14 Science Test ...
This is the high end of normal for a 14 year old.
The test doesn't tell you where your strengths are or how to improve.
You can use the correct words, you can describe concrete phenomena and you are able to think in an abstract way.
Consider yourself categorised.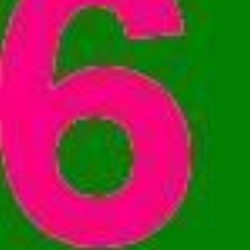 Their Analysis
(Vertical line = Average)
They scored 61% on scibots, higher than 1% of your peers.
All possible test results
You are expected to reach Level 3 after the age of 7 and before you are 11. This score does not tell you if you are better at one subject or another, or even where you need to improve. It ... Read more
You are expected to reach this level by the age of 11. This score does not tell you if you are better at one subject or another, or even where you need to improve. It means you know the right... Read more
You are expected to reach this level between 11 and 14. This score does not tell you if you are better at one subject or another, or even where you need to improve. You not only can use the ... Read more
This is the high end of normal for a 14 year old. The test doesn't tell you where your strengths are or how to improve. You can use the correct words, you can describe concrete phenomena and ... Read more
This is the highest a 14 year old could expect to get. Whether this is a good thing for you personally depends on your age and your education. Do you feel happy to be judged as bright as the brig... Read more
You did so well you went off the scale. This is a good thing. Read more
Take this test »