The Consumer Test
Their result for The Consumer Test ...
Bourgeois
Your performance rating is ###%!
You fall somewhere in the middle, the
averageish
consumer. You seem to make some informed and rational decisions, but other aspects in of your consumptions show a little bit of weakness. More often than not, though, you probably do the right thing and are only slightly affected by marketing gimmicks and buzz words. However, ultimatley, we're all whores in the
capitalistic gangbang
, so enjoy it while it lasts :D
If you have any questions about your score or rating and the scoring itself, feel free to ask :)
Note: This test is still in its experimental stage(hence the inaccuracy ;) )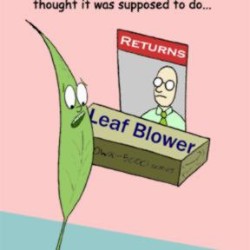 Their Analysis
(Vertical line = Average)
They scored 69% on Consumer Points, higher than 94% of your peers.
All possible test results
You probably need to be paying more attention to what you're buying and why you're buying it. Buzz words and things appearing good at face value are probably a weakness for you. You seem to be ... Read more
You fall somewhere in the middle, the averageish consumer. You seem to make some informed and rational decisions, but other aspects in of your consumptions show a little bit of weakness. More o... Read more
You make rational decisions and maximise the utility of your dollar and needs. You're aware of common marketing facades and other gimmicks which may try to take your money and run. Keep up the ... Read more
Take this test »