The True Brit Test
Their result for The True Brit Test ...
Top Lad, Mate!
You scored 96 variable 1!
You know your stuff mate. Tell you what, email me and I will come to your local and get a round in. Doesn't matter where you are. Easyjet are doing a sale. Nicely done mate. Nicely done.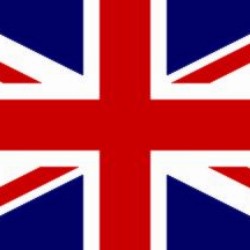 Their Analysis
(Vertical line = Average)
They scored 96% on variable 1, higher than 100% of your peers.
All possible test results
Sorry to disappoint you mate, but you are not one of us. If you are, then shame on you chap. I'd hang my head in shame if I were you. Do it now. Good. Read more
I could understand if you were lower, because then you could pretend not to be British but at this score, you have shown some decent knowledge, but also shown complete ignorance about most things. You... Read more
Not bad if you are a Brit. Brilliant if you are not. But for extra points to push you into the next category, when do we host the olympics: 2008 2012 2155 If you answered 2012, then you are now in t... Read more
You know your stuff mate. Tell you what, email me and I will come to your local and get a round in. Doesn't matter where you are. Easyjet are doing a sale. Nicely done mate. Nicely done. Read more
Take this test »