The Boondock Saints Test
Their result for The Boondock Saints Test ...
The Saints
And you got ###%
You know what you like and how to handle yourself. you do not waste your time on meaningless crap. when you do something its for a reason and these reasons oft only you know. like the saints, many may not agree with you, but only your opinion matters, you spend time on what you think matters. So bravo, yout tv time was well spent!!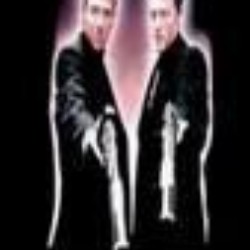 Their Analysis
(Vertical line = Average)
They scored 100% on boondocktrivia, higher than 97% of your peers.
All possible test results
Did you ever see the movie? Perhaps you saw it and hated it. No matter to each their own... Much like the Duke is necessary yet small, forgotten, and meaningless so has your time been watching the mov... Read more
you have seen the movie, perhaps it was many many moons ago. and apparently you hated it. because you never watched it again. like the priest you may be uncertian about your feelings. you spend hours ... Read more
well you like the gig and as far as you are concerned its not a bad deal. like the lowley mobster you know whats good and whats not, unfortunately you spend a little too much time on petty things you ... Read more
you are the ever elusive FBI agent. like the FBI you are always watching and paying attention, though few people know why. But what you do means a lot to you, so who cares if they dont understand, you... Read more
You know what you like and how to handle yourself. you do not waste your time on meaningless crap. when you do something its for a reason and these reasons oft only you know. like the saints, many may... Read more
Take this test »
Recent Results
Tests others are taking