The Mediocre Actor/Actress Test
Their result for The Mediocre Actor/Actress Test ...
There was a time when your performances weren't all that bad. In fact, once in awhile you do a respectable job. But it doesn't seem like that has happened in years, and frankly, we're sick of seeing you trying to push a performance out of your body like some kind of talent constipation. And all comments on your personal life and Oprah appearances aside, it seems like you're a bit crazy. Crazy enough that you can't concentrate on your work, at least. If you weren't always contorting your face to prove with every inch of your body that you really feel...well, whatever you're supposed to feel, the audience might actually believe you're that person. Instead, you just end up looking like an actor who cannot rely on their own natural talent to do a role, and that's a shame. 
Hey! You scored 38% Overacting, 24% Raging, 21% Weeping, and 31% Dramatic-Pausing! Hoorah!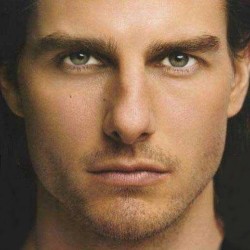 Their Analysis
(Vertical line = Average)
They scored 38% on Overacting, higher than 62% of your peers.

They scored 24% on Raging, higher than 41% of your peers.

They scored 21% on Weeping, higher than 46% of your peers.

They scored 31% on Dramatic-Pausing, higher than 42% of your peers.

They scored 100% on Gender, higher than 76% of your peers.
All possible test results
div style="text-align:left;font-size:100%;vertical-align:baseline;background-color:tran... Read more
div style="text-align:left;font-size:100%;vertical-align:baseline;background-color:tra... Read more
div style="text-align:left;font-size:100%;vertical-align:baseline;background-color:tran... Read more
div style="text-align:left;font-size:100%;vertical-align:baseline;background-color:transparent;padding:0px;margin:0px;b... Read more
div style="font-family:'Helvetica Neue', ... Read more
div style="text-align:left;font-size:100%;vertical-align:baseline;background-color:transparent;padding:0px;margin:0px;b... Read more
div style="font-family:'Helvetica Neue', ... Read more
div style="text-align:left;font-size:100%;vertical-align:baseline;background-color:transparent;padding:0px;margin:0px;b... Read more
div style="font-family:'Helvetica Neue', ... Read more
Alright, so maybe you've actually won some awards and not everyone is onto you. There are worse crimes than over-acting, it... Read more
p style="margin-top:0px;margin-right:0px;margin-left:0px;vertical-align:baseline;backgr... Read more
No matter what emotion you're given, you try to do too much. You aren't selective with which route to go, and you rarely have any sense of which emotion is most impo... Read more
p style="margin-top:0px;margin-right:0px;margin-left:0px;vertical-align:baseline;background-color:transparent;font-size:.875em;float:right;width:... Read more
Take this test »
Recent Results
Tests others are taking