The Beatles Test
Their result for The Beatles Test ...
DIE-HARD FAN
79% Beatles Fan.
You know the Beatles...well. Some may even call you fanatical. You've probablly seen all the movies, listened to all the music, and read some of the books. But who ever said that was a bad thing?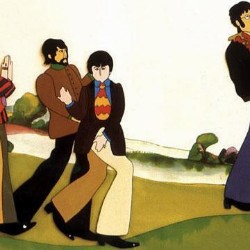 Their Analysis
(Vertical line = Average)
They scored 79% on Knowledge, higher than 36% of your peers.
All possible test results
You know little to nothing about the Beatles! That's a shame. Go out and rent A Hard Days Night, or Yellow Submarine. Then listen to a few albums, I'll bet you'll like it... Read more
You listen to the Beatles every once in a while, you know who they are, but probably not more than that. Read more
You know some of your stuff, but you're not a die-hard fan. You've probablly seen a movie or two, and listened to a few albums. Read more
You know the Beatles...well. Some may even call you fanatical. You've probablly seen all the movies, listened to all the music, and read some of the books. But who ever said that was a bad thing? Read more
Take this test »
Recent Results
Tests others are taking