The Quentin Tarantino Test
Their result for The Quentin Tarantino Test ...
You are the master. What people only think about...what evil some people only consider, you actually do. You're calculating, methodical, ruthless, cunning, and dangerous. If knowledge were power, you'd own the earth.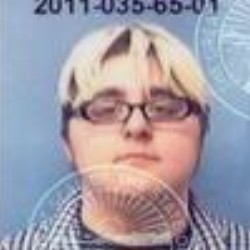 Their Analysis
(Vertical line = Average)
They scored 85% on qtpoints, higher than 88% of your peers.
All possible test results
You faker. You fucking tourist. I find it hard to believe that you have ever even watched an entire QT movie in its...entirety, not to be redundant or anything. You are truly the rat in the house a... Read more
You're not the rat in the house, and you're not faking, but much like Max Cherry, you still have no clue what is going on around you until it's way too late. Try and watch everything through Jackie B... Read more
You rock! You're finally getting somewhere. You've at least seen Pulp Fiction, and know some other nonsense about Tarantino film, and you know why the French call it a Royale with Cheese. Chances a... Read more
You're getting better. You're smarter than the average assassin, and you know a little bit about all of Quentin's movies. However, you lack the knowledge necessary to be the master. Read more
You are the master. What people only think about...what evil some people only consider, you actually do. You're calculating, methodical, ruthless, cunning, and dangerous. If knowledge were power, y... Read more
You are me. You ae so smart, you must have written this test. If you're not me, than you should message me, because you're probably cool as fuck (not saying that I am). Read more
Take this test »