The there is no right answer Test
Their result for The there is no right answer Test ...
WOW!! love is king
You scored and 111%
to get this score you answered the only important question in the test how i wanted you to :) glad im not alone with my feelings...!! Hope you liked my random bizar test lol!! and i saved you from a few minutes of normal boring day to day life. if you want to be scared and more spun out see this bizzar flash animation (NOT pornographic) very differnt!!! goes for a few minutes and is well funny, you will need sound!! link: "http://www.weebls-stuff.com/toons/39/"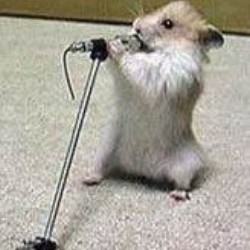 Their Analysis
(Vertical line = Average)
They scored 111% on crazzyness, higher than 88% of your peers.
All possible test results
you are the "cant take a joke" type of person and probaly trying to work out the meaning behind this test.... cant blame you it is a very ramdom test lol. if you want to be scared and more spun out... Read more
haha by your score not being zero i know you joined in some of the fun :) good work!! but you didnt answer the only question that matters corectly. thats ok because we all have differnt and sometimes ... Read more
to get this score you answered the only important question in the test how i wanted you to :) glad im not alone with my feelings...!! Hope you liked my random bizar test lol!! and i saved you from a ... Read more
Take this test »