The Existential Crisis Test
Their result for The Existential Crisis Test ...
Existential Crisis
You scored 80% Concerned and 40% Certain!
You're in a place of massive uncertainty, with very little idea of where to go. Maybe you used to think that there was Meaning with a capital M once before, but now it seems pretty hollow and delusional. You're not necessarily depressed, but you don't have much in the way of a firm center to work with.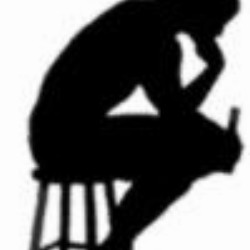 Their Analysis
(Vertical line = Average)
They scored 80% on Concern, higher than 93% of your peers.

They scored 40% on Certainty, higher than 36% of your peers.
All possible test results
Either these sorts of questions aren't the sort that you've thought about, or you have and find the whole thing to be rather silly. Of all the things to be worrying about, this hardly seems at all imp... Read more
You've faced any potential existential crisis and won. You acknowledge that life is full of uncertainty, but that hardly keeps you down. In fact, you may find it to be somewhat liberating. Read more
You're in a place of massive uncertainty, with very little idea of where to go. Maybe you used to think that there was Meaning with a capital M once before, but now it seems pretty hollow and delusion... Read more
You believe in something bigger than yourself, some sort of Truth that exists above and beyond the more confusing and frustrating parts of life. The answers might not always be obvious, but they are o... Read more
Take this test »
Recent Results
Tests others are taking