The Green Thumb Test
Their result for The Green Thumb Test ...
Clean Thumb
You scored 25 to 34 points out of a possible 45
You have a clean thumb but not a green one. You always use gardening gloves but never your bare hands. You may not have the best looking front yard but at least the neighbors are not complaining. You visit your local independant garden center a few times during the spring season but they don't know you by name.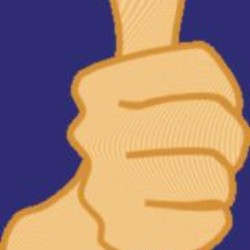 Their Analysis
(Vertical line = Average)
They scored 29% on Knowledge, higher than 70% of your peers.
All possible test results
You are a gifted gardener and probably have dirty fingernails. You have a favorite pair of gardening gloves and visit your local independant garden center at least once a week during the growing seaso... Read more
You have a clean thumb but not a green one. You always use gardening gloves but never your bare hands. You may not have the best looking front yard but at least the neighbors are not complaining. You ... Read more
You have a black thumb. You're not the best at growing plants and gardening for sure but at least you try! You use gardening gloves when you think of it. You visit the Home Depot or Lowes garden depar... Read more
You are a mole rat.  You could care less what your yard looks like so you leave it alone.  You don't do anything; weeds are your friend. You don't even know that gardening gloves exist and wouldn't ... Read more
Take this test »