The ULTIMATE Spelling Test
Their result for The ULTIMATE Spelling Test ...
Scholar
You scored 72% spellworthiness!
You've scored well. There's very little chance of you just getting lucky with a load of answers to get into this category, I'm impressed. You have a solid grasp of English, and were probably able to deduce a lot of the correct answers for the words you haven't come across before (there are bound to be a few). Congratulations, not many people will score higher than you. Try my other tests, you'll probably make a mockery of those as well.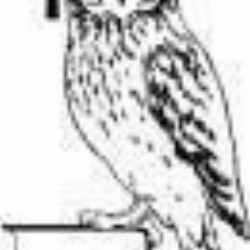 Their Analysis
(Vertical line = Average)
They scored 72% on spellworthiness, higher than 85% of your peers.
All possible test results
Their, they're...it's OK, you won't be the only one to score in the lowest category. Spelling's for wimps, anyway. If you scored above 20% you've still done alright, this test is HARD. If you scored b... Read more
You're a fair-to-middling speller, I'd expect most people to have at least used a bit of intuition to score enough to get into this category. The chances are you can spell most of the words that we co... Read more
You've scored well. There's very little chance of you just getting lucky with a load of answers to get into this category, I'm impressed. You have a solid grasp of English, and were probably able to d... Read more
There's not much to say...the air in this category is so rarefied you won't be able to stay for long. You're a top speller, you hold no fear for any of the little common misspellings that so ma... Read more
Take this test »