The Humane Sexuality Test
Their result for The Humane Sexuality Test ...
Closet Monster
You scored 40 openness, 36 gayness, and 48 education!
WTF man? You are either totally unaware that you are very homoerotically centered, or you are one of those self-loathers who voted for Bush in the last election. You don't go out with gay or lesbian friends and you might be at high risk for Sexual infection. Do yourself a favor and start asking some constructive questions, read a panflet on proper sex ediquette and condom use, or go out with some close friends. Try finding out who you are before taking this test again.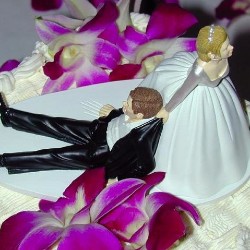 Their Analysis
(Vertical line = Average)
They scored 40% on openness, higher than 4% of your peers.

They scored 36% on gayness, higher than 15% of your peers.

They scored 48% on education, higher than 7% of your peers.
All possible test results
So maybe you're new to the study of the love bug, or maybe you just know what you like but it's all within the realm of the tame. Some people might call you "vanilla", but hey, Vanilla is the most po... Read more
You know what you need and... Well, that ain't much. You're probably an average person who happens to do alot of reading on some pretty out there stuff. You're strait in every sence of the word, but... Read more
WTF man? You are either totally unaware that you are very homoerotically centered, or you are one of those self-loathers who voted for Bush in the last election. You don't go out with gay or lesbian... Read more
Unlike your friend the closet Monster, you at least have your head on strait (no pun intended). You might have a solid sence of self in the bedroom, but are still afraid to come out in life. So what... Read more
Appearantly, the "I'm so dumb I must be good in bed" thing is working for you. Either that or you're a porn freak that never leaves the house. You're probably strait-laced and traditional with your ... Read more
Well well aren't you somthin'? You're smart, strait and open-minded if not open-hearted and probably a little open-mouth and open-door/ bedsheets too. If what you're doing isn't working for ya, just... Read more
You're so pretty... Too bad you don't really know you're ass from a hole in the ground. You've most likely got a big heart and a plenty open mind, but you haven't started to fill these hungry vessel... Read more
You are one Kick-Ass Freakazoid! You know what you want, how to get it and how to make the most of you're down time too. It's a wonder you even had time to take my little test. Whether you're Gay, ... Read more
Take this test »
Recent Results
Tests others are taking