The (updated scoring) Masshole Test
Their result for The (updated scoring) Masshole Test ...
Certified Masshole
You are 82% Masshole!
You are not quite a pure-blood Masshole, but this is nothing to be ashamed of. You are proud of your Masshole heritage, yet you are able to associate (and communicate) respectfully with people outside of your beloved state...unless of course they are openly criticizing Massachusetts, or if they are from New York. You are also probably an alcoholic, roman catholic, and/or a UMass student.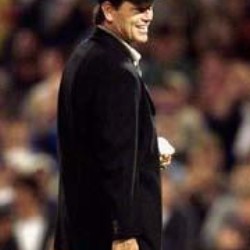 Their Analysis
(Vertical line = Average)
They scored 82% on Massholishness, higher than 75% of your peers.
All possible test results
What the fuck are you doing taking this test? Go polish your 26 trophies and kiss our asses. Pudge Fisk has a present for you bellow, you fucking scumbag... Read more
You are not from Massachusetts. If you are, you should be ashamed of yourself. You know a few things about THE Commonwealth and Massholish behavior, yet you could never live like we do. Is this a b... Read more
We understand your grief. It's not easy being a Masshole, but it's harder to become one. Chances are, you're a college student from another state who loves everything about Boston and Massachusetts,... Read more
You have the right attitude, but you just don't know enough yet! Or vice-versa. Either way, you're almost a certified Masshole, and you should be proud of that. You most likely despise New York. H... Read more
You are not quite a pure-blood Masshole, but this is nothing to be ashamed of. You are proud of your Masshole heritage, yet you are able to associate (and communicate) respectfully with people outsid... Read more
You are the elite...the Masshole of all Massholes. You were most likely born in Boston and you haven't ever left because, deep down, you know the rest of the world is a terrible place. You know your... Read more
Take this test »
Recent Results
Walnut_162 / m / Straight
mmmpkp41 / f / Straight
schizodave37 / m / Bisexual
Tests others are taking