The how conservative are you Test
Their result for The how conservative are you Test ...
The Moderate
Okay! You scored ###!
You are a moderate. Not EVERYTHING conservatives do annoys you, but some things get under your skin. You're not entirely comfortable with liberals, but there are some issues you'll support them on. You like to think of yourself as an independant thinker and you refuse to just vote down the party line! You hesitate before leaping into things, but when you get into them, you're quite passionate!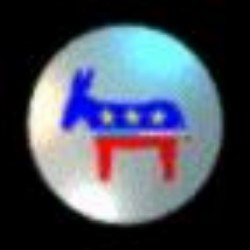 Their Analysis
(Vertical line = Average)
They scored 64% on rightness, higher than 62% of your peers.
All possible test results
If there's a conservative bone in your body, our x-rays don't show it! You value safety over courage. You're independant, but emotional. The president annoys you, and you probably prefer the company o... Read more
You are a moderate. Not EVERYTHING conservatives do annoys you, but some things get under your skin. You're not entirely comfortable with liberals, but there are some issues you'll support them on. ... Read more
You are a conservative - noble, fierce and true. Patriotic songs bring a tear to your eye. You're willing to fight, not only for your country, but for its allies and those in need. You value life, ... Read more
Take this test »
Recent Results

hivemindsix18 / m / Straight

Ryanthegiraffe19 / m / Straight
Tests others are taking