How Broken Are You?
Their result for How Broken Are You? ...
Damaged Goods
Things have been rough for you and you've suffered a lot of tragedy and hardship. You may want to consider therapy or a way of healing yourself, in case depression gets the best of you. There's still hope.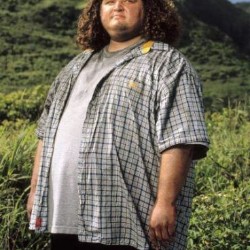 Their Analysis
(Vertical line = Average)
They scored 55% on Pure, higher than 45% of your peers.
All possible test results
Things have been rough for you and you've suffered a lot of tragedy and hardship. You may want to consider therapy or a way of healing yourself, in case depression gets the best of you. There'... Read more
You've had a few set-backs in life, but are generally very pleased with the outcome of your days. You may have had some struggles, but you bounce back with perserverance and strength. Read more
You are leading a pretty successful life thus far. Your childhood seems to have been a pleasant one, and you have become a well-adjusted adult. However, you lack a great deal of life-experienc... Read more
Wow, you are one emotionally desolate and distraught human being. Sorry the world has fallen upon you. Unfortunately, you're probably beyond rehabilitation. Maybe your next life will not be so meaning... Read more
Take this test »