The Romantic personality Test
Their result for The Romantic personality Test ...
You scored 76% Romantic, 61% Spontanious, 8% Cynical, and 2% Cold hearted!
Here you can see your percentages for Romantic... Spontaneous... Cynical. & Cold hearted.... ROMANTIC: This category marks you on how much of a sweetie you are, how kind, compassionate. This category might be based a little bit on old fashioned values but mostly is related to how much you care and show you care for your loved one. If you scored less than 30 on this then stop and have a look at yourself and how you treat your loved ones, because whether your in a relationship or not if you don't show you care or let them know you care then they will never know. If you scored between 30 and 85 on this then congratulations you're wonderful. If you scored more than 85 then be careful, showing you love someone is great and so if being kind and compassionate and affectionate, but kindness can be used against you and if your a true romantic you may be taken for a ride/taken advantage of/mistreated is your too kind. Don't be afraid to stand up for you. SPONTAINIOUS: We've all hear of "birds of a feather flock together" and "opposites attract." both of which can be true, as it depends on the spark between two people not how similar/different they are with their interest or attitudes. And to keep that spark though a lasting long term relationship gets more and more difficult as time goes on. That's where being spontaneous comes in as it keeps love alive. Everyone is different degrees in spontaneity and every relationship is different. If you are less than 20percent spontanious then you may need an exciting, spontanious partner to help keep your love life alive (but not too spontaneous as your partner may feel like they are holding the relationship together on their own.) Try to find some one who has a spontaneous score of 50- If you are 80percent spontaneous or more then you may need a partner that is up for anything and is ready to have fun, because if you get stuck with a couch potato you'll get frustrated fast. Try to find some one who has a spontaneous score of 50+ If you in the middle then well done you have a nice balance. Try to find someone in the range of 25 to 80. CYNICAL: This is pritty self-explanatory. Someone who is cynical about love and romance, a pessimist, and is generally a fairly negative person, may be seen as depressing, harsh, brutally honest ECT. Someone who is extremely positive, chirpy, optimistic can also be annoying as they never just accept the worse and always make comments like "well it could be worse" or "look on the bright side." Seeing or being around someone so chirpy when your depressed doesn't always cheep a person up and instead frustrates them more as they want to be happy them self's. In general this is more a personality factor an if you are at either end of the scale you may need to find someone tolerant and understanding or there could be conflicts. COLD HEARTED: Basically nobody likes a cold harsh miserable git, we all like someone to comfort us, make us feel good about your self's, and care for us. Some one we can rely on and trust, someone that will romance us, ECT. If you cant do that for your love one then when someone else that can comes along, your partner wont hesitate to move on with them. So be careful. Then again if your that cold hearted you won't give a damb if they move on or not and will just f**k some random stranger to get over it.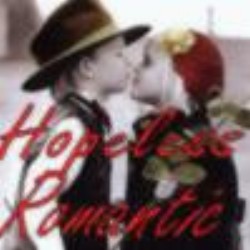 Their Analysis
(Vertical line = Average)
They scored 76% on Romantic, higher than 70% of your peers.

They scored 61% on Spontaneous, higher than 90% of your peers.

They scored 8% on Cynical, higher than 31% of your peers.

They scored 2% on Cold hearted, higher than 8% of your peers.
All possible test results
Here you can see your percentages for Romantic... Spontaneous... Cynical. & Cold hearted.... ROMANTIC: This category marks you on how much of a sweetie you are, how kind, compassionate. This catego... Read more
Take this test »