What is your chief negative feature, or dragon?
Martyrdom
Martyrdom is built upon the fear of worthlessness. The typical expression is to try and prove worth by sacrificing themselves. Within this fear of worthlessness, there is the dual forces of blame and a burden of overwhelming responsibility.
Martyrs feels responsible for things out of their control and have difficulty with appropriate boundaries of self, and so can either blame because of this unfairness, or offer themselves in sacrifice to appease the inevitable consequence they feel will come.
Please follow this link to see a more detailed channeling on Martyrdom!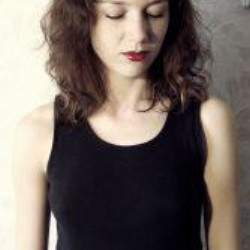 All possible test results
Arrogance is built upon the fear of vulnerability. Vulnerability is painful to those with arrogance and exposes a deep lack of self esteem.  Because of this, there is a focus on image presented an... Read more
You scored $(SelfDep)% SelfDep, $(Martyrdom)% Martyrdom, $(SelfDestruction)% SelfDestruction, $(Stubbornness)% Stubbornness, $(Arrogance)% Arrogance, $(Impatience)% Impatience and $(Gree... Read more
$(Impatience)% Impatience , $(SelfDep)% Self Deprecation, $(Martyrdom)% Martyrdom, $(SelfDestruction)% SelfDestruction, $(Stubbornness)% Stubbornness, $(Arrogance)% Arrogance, and $(Greed)% Greed!... Read more
Self Destruction is built upon the fear of loss of control. Those with self destruction tend to compulsively seek control of the space around them because there is something inside themselves that ... Read more
 $(Stubbornness)% Stubbornness Stubbornness is the fear of the unknown.  Normally this manifests as a resistance to anything new.  Changes ar... Read more
You scored $(SelfDep)% Self Deprecation. Self Depreciation is built upon the fear of inadequacy. One common tendency with those with self-depreciation tend to protect themselves fr... Read more
Martyrdom is built upon the fear of worthlessness. The typical expression is to try and prove worth by sacrificing themselves. Within this fear of worthlessness, there is the dual forces of blame a... Read more
Arrogance is built upon the fear of vulnerability. Vulnerability is painful to those with arrogance and exposes a deep lack of self esteem. Because of this, there is a focus on image presented and... Read more
Take this test »
Recent Results
Tests others are taking