What is your chief negative feature, or dragon?
Arrogance
Arrogance is built upon the fear of vulnerability. Vulnerability is painful to those with arrogance and exposes a deep lack of self esteem.  Because of this, there is a focus on image presented and presenting a good face to others.  Sometimes this can be an outward, "successful" image or it can be a blank wall of "don't look any closer" - it is all built upon the same fear.
Because Arrogance causes a great reluctance to look inward, those who have it often have little idea of what's going on in their deepest psyche.  They are, however, very much aware of the image they present.  Paradoxically, many of them are drawn to personal growth and end up making efforts to help others. 
Follow this link to see a more lengthy, detailed channeling on Arrogance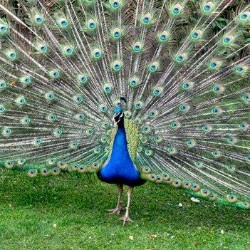 All possible test results
Arrogance is built upon the fear of vulnerability. Vulnerability is painful to those with arrogance and exposes a deep lack of self esteem.  Because of this, there is a focus on image presented an... Read more
You scored $(SelfDep)% SelfDep, $(Martyrdom)% Martyrdom, $(SelfDestruction)% SelfDestruction, $(Stubbornness)% Stubbornness, $(Arrogance)% Arrogance, $(Impatience)% Impatience and $(Gree... Read more
$(Impatience)% Impatience , $(SelfDep)% Self Deprecation, $(Martyrdom)% Martyrdom, $(SelfDestruction)% SelfDestruction, $(Stubbornness)% Stubbornness, $(Arrogance)% Arrogance, and $(Greed)% Greed!... Read more
Self Destruction is built upon the fear of loss of control. Those with self destruction tend to compulsively seek control of the space around them because there is something inside themselves that ... Read more
 $(Stubbornness)% Stubbornness Stubbornness is the fear of the unknown.  Normally this manifests as a resistance to anything new.  Changes ar... Read more
You scored $(SelfDep)% Self Deprecation. Self Depreciation is built upon the fear of inadequacy. One common tendency with those with self-depreciation tend to protect themselves fr... Read more
Martyrdom is built upon the fear of worthlessness. The typical expression is to try and prove worth by sacrificing themselves. Within this fear of worthlessness, there is the dual forces of blame a... Read more
Arrogance is built upon the fear of vulnerability. Vulnerability is painful to those with arrogance and exposes a deep lack of self esteem. Because of this, there is a focus on image presented and... Read more
Take this test »
Recent Results
Tests others are taking