What is your chief negative feature, or dragon?
Impatience
0% Impatience , 0% Self Deprecation, 0% Martyrdom, 0% SelfDestruction, 0% Stubbornness, 0% Arrogance, and 0% Greed!
Impatience is the fear of missing out.  With impatience, you tend to be never content to relax, to know that you have enough time, that you are complete without doing anything.  You can stress yourself out in traffic or in work, trying to be the most efficient that you can be.  If you lose connection with your own sense of patience, this can translate into intolerance.  Within relationships, you would have a harder time giving as much time and space to the other to just be - instead, you want to rush and do something, perhaps throw your own ideas out.  The problem is that if you don't give space, the other person doesn't tend to feel listened to, and the "solution" is really more about pushing the problem away.
More than anyone else, you need to take time out to do nothing.  Breathe.  Be in the present moment.  Do something like taking a long walk in nature.  Tap into that timelessness that is outside the rush of modern culture.  Your relationships will appreciate it.
Follow this link if you want to know more about chief features!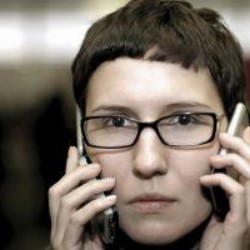 All possible test results
Arrogance is built upon the fear of vulnerability. Vulnerability is painful to those with arrogance and exposes a deep lack of self esteem.  Because of this, there is a focus on image presented an... Read more
You scored $(SelfDep)% SelfDep, $(Martyrdom)% Martyrdom, $(SelfDestruction)% SelfDestruction, $(Stubbornness)% Stubbornness, $(Arrogance)% Arrogance, $(Impatience)% Impatience and $(Gree... Read more
$(Impatience)% Impatience , $(SelfDep)% Self Deprecation, $(Martyrdom)% Martyrdom, $(SelfDestruction)% SelfDestruction, $(Stubbornness)% Stubbornness, $(Arrogance)% Arrogance, and $(Greed)% Greed!... Read more
Self Destruction is built upon the fear of loss of control. Those with self destruction tend to compulsively seek control of the space around them because there is something inside themselves that ... Read more
 $(Stubbornness)% Stubbornness Stubbornness is the fear of the unknown.  Normally this manifests as a resistance to anything new.  Changes ar... Read more
You scored $(SelfDep)% Self Deprecation. Self Depreciation is built upon the fear of inadequacy. One common tendency with those with self-depreciation tend to protect themselves fr... Read more
Martyrdom is built upon the fear of worthlessness. The typical expression is to try and prove worth by sacrificing themselves. Within this fear of worthlessness, there is the dual forces of blame a... Read more
Arrogance is built upon the fear of vulnerability. Vulnerability is painful to those with arrogance and exposes a deep lack of self esteem. Because of this, there is a focus on image presented and... Read more
Take this test »
Recent Results
Tests others are taking