The X Questions Test
Their result for The X Questions Test ...
I give you mad propz. You have undoubtedly knocked yourself out of several boxes, and are almost certainly cool by X Questions standards.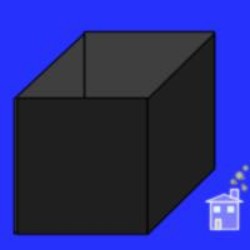 Their Analysis
(Vertical line = Average)
They scored 34% on coolness, higher than 98% of your peers.
All possible test results
You're in a tiny box. You're not cool, by my wacky standards. Don't feel bad, though -- most people probably think you're the bee's knees. I'm just weird. Read more
Your box is pretty small, from what I can tell. But that probably just means you're normal and I don't know what I'm talking about. Read more
You're in a medium-sized box. You're a borderline case. You might be kind of cool, or you might be kind of uncool. Read more
Congratulations, you're in a big box. You seem like a pretty cool person. Read more
I give you mad propz. You have undoubtedly knocked yourself out of several boxes, and are almost certainly cool by X Questions standards. Read more
You are awesome. You rock utterly. Your box dwarfs those of normal mortals. Come knock yourself out the box with me. Read more
Take this test »