The Art History Test
Their result for The Art History Test ...
Italian Merchant
Congratulations! You scored ###!
Good job! You know plenty about art history, not a perfect bank of knowledge, but certainly enough. Treat yourself to a trip to a gallery!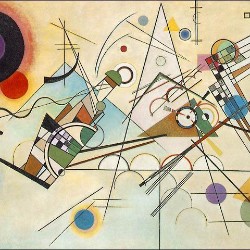 Their Analysis
(Vertical line = Average)
They scored 54% on brushstrokes, higher than 35% of your peers.
All possible test results
Lame. You know very little about art history. Such a typical American. You probably could've passed if you've even bothered to watch 'Girl with a Pearl Earring'. Go visit Florence and take this again. Read more
You know more than most about the origins of art, and that much I commend you for. You definitely have potential to have fun pretentious discussions about Caravaggio, but you're not quite there yet. G... Read more
Good job! You know plenty about art history, not a perfect bank of knowledge, but certainly enough. Treat yourself to a trip to a gallery! Read more
Way to go! You know lots about art history and for this I appreciate you. You know everything from the beauties of the Nile to Pollock's paint dripping. You're a master and you should know it. Now go ... Read more
Take this test »