The How Wiccan Are You Test
Their result for The How Wiccan Are You Test ...
Dedicant
You scored 55 % Wiccan!
Not too shabby. You aren't totally informed but you have some of the basics down. You probably got caught up on the salem witch trials bit or something. *p.s. It was a trick question. No actual witches were killed.* Couldn't hurt to learn some more though. So Mote It Be! :)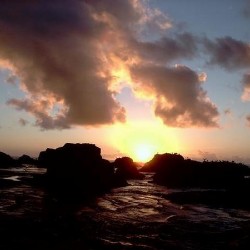 Their Analysis
(Vertical line = Average)
They scored 55% on Goddess-Points, higher than 14% of your peers.
All possible test results
You sure don't know much about Wicca. You more than likely think we are baby eating devil worshippers! Seriously though, read up on it some. Can never hurt to be informed, right? Blessed Be. :) Read more
Not too shabby. You aren't totally informed but you have some of the basics down. You probably got caught up on the salem witch trials bit or something. *p.s. It was a trick question. No actual witche... Read more
Great :) You got a good chunk of these correct. You're probably open minded and know atleast 1 person who is a Wiccan. Keep up the good work, my friend. :) May the Gods watch over you. Read more
Wow! Let me guess, you are Wiccan, right? Either you are, you are close to someone who is, or you cheated :P Congratulations. Blessed Be and May the God and Goddess bless your path. :) Read more
Take this test »
Recent Results

Aem570026 / m / Straight

glensfalls54 / m / Straight
wulfvonwaldow34 / m / Straight
Tests others are taking