The Computer Genius Test
Their result for The Computer Genius Test ...
The Computer Genius
Nice job, you scored: ###
You are the Genius. The one. You have watched the Matrix dozens of times and realize every flaw. Your IQ is through the roof and you probably started on computers when you were 5! You have broken firewalls and done numerous suspicious things, the FBI wants you for downloading music and you evade politely. My advice: Become a professional IT guy.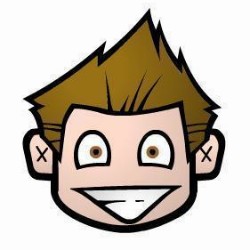 Their Analysis
(Vertical line = Average)
They scored 95% on compscore, higher than 98% of your peers.
All possible test results
You scored in the worst category, you need to do some serious work, invest in the future and learn about computers! Play an online game, write a program, and maybe even learn html. Read more
You're the guy that likes to play an occasional computer game, but for you its mostly for work related perposes. For you, the computer is a tool, like a typewriter or a calculator, you're still on th... Read more
You are about in the middle on computer knowledge, you may not be the head of your computer science class, but you know enough to have fun and get the job done at the same time. But you are still mis... Read more
Many look up to you for advice. You have occasionally gotten into trouble for things you have done but it hasn't detured you and you only continued to learn more. You play online games regularly and... Read more
You spend most of your free time on the computer getting into some kind of trouble or playing some MMORPG. You constantly upgrade your computer and spend a considerable amount of money when doing so.... Read more
You are the Genius. The one. You have watched the Matrix dozens of times and realize every flaw. Your IQ is through the roof and you probably started on computers when you were 5! You have broken ... Read more
Take this test »