The How Like Gandhi Are You? Test
Their result for The How Like Gandhi Are You? Test ...
British Officer
You come in at an almighty 1 on the Gandhometer.
Have you even heard of Gandhi? You're not like him at all. Maybe you should get a job for Lockheed Martin or GKN. I hear they pay well. And the graduate training scheme is just fabulous.
For your information, the following quotations are taken as the basis for the preceding psychoanalytic comparison:
I do not consider Hitler to be as bad as he is depicted. He is showing an ability that is amazing and seems to be gaining his victories without much bloodshed. (May, 1940)
The Jews should have offered themselves to the butcher's knife. They should have thrown themselves into the sea from cliffs. (This was a statement on pacifism rather than antisemitism.)
How can I, who has always advocated renunciation of sex, encourage you to gratify it? to his son, Harilal. Gandhi blocked Harilal's marriage and disowned him. Harilal later became a homeless alcoholic.
We believe as much in the purity of races as we think they [Whites] do... by advocating the purity of all races.
Ours is one continued struggle sought to be inflicted upon us by the Europeans, who desire to degrade us to the level of the raw Kaffir [Africans], whose occupation is hunting and whose sole ambition is to collect a certain number of cattle to buy a wife, and then pass his life in indolence and nakedness.
I have endeavored to show that there is no real service of humanity in the profession [of medicine] and that it is injurious to mankind. As an example of the application of this attitude, Richard Grenier writes

"[W]hen Gandhi's wife lay dying of pneumonia and British doctors insisted that a shot of penicillin would save her, Gandhi refused to have this alien medicine injected in her body and simply let her die. (It must be noted that when Gandhi contracted malaria shortly afterward he accepted for himself the alien medicine quinine, and that when he had appendicitis he allowed British doctors to perform on him the alien outrage of an appendectomy.)"

—Richard Grenier, The Gandhi Nobody Knows, Commentary, March 1983
This is how much of Gandhi you resemble: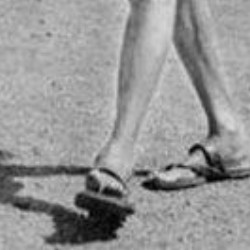 Their Analysis
(Vertical line = Average)
They scored 1% on gandhiness, higher than 39% of your peers.
All possible test results
Have you even heard of Gandhi? You're not like him at all. Maybe you should get a job for Lockheed Martin or GKN. I hear they pay well. And the graduate training scheme is just fabulous.... Read more
You have a little bit in common with the great pacifist leader, but to be honest there are more differences than similarities. I really don't think on the balance of it that you're cut out for ... Read more
You have a lot of common ground with Gandhi, and probably would have really hit it off if you'd ever run across one another down the pub. Maybe with a little more study of his life and work you... Read more
There's every chance that you are the reincarnation of Gandhi. I'd recommend you adopt the title "Mahatma" at the earliest available opportunity. No, actually, see if you can get somebody to t... Read more
Take this test »