The What Kind Of Sick Fuck Are You Test
Their result for The What Kind Of Sick Fuck Are You Test ...
Sick Disney Fuck!
Oh Wow! You scored ###! You Are Truly A Sick Fuck!
WHAT IN THE NAME OF ALL THAT IS HOLY ,IS WRONG WITH YOU! Why are you perverting the sweet cartoons that Disney has been making!? You are probably one of those sad bastards that "heard" Aladdin tell Jasmine to take off her clothes, or saw the boner in The Little Mermaid. Blockbuster probably has you banned from the kiddie section since every Disney Movie you return is covered in a "mysterious" white film and you more than likely live with your mother still. You have got to get a job, an apartment of your own, and most importantly...a life! Seriously dude! SUPER SICK FUCK!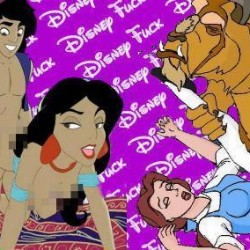 Their Analysis
(Vertical line = Average)
They scored 19% on SickFuckPoints, higher than 21% of your peers.
All possible test results
All you think about is fucking scary things/people! Just the sight of Freddy Kruger's LONG, HARD, finger knives gets you off! What the hell is wrong with you!? That's pretty sick! I wouldn't be surpr... Read more
There is a technical term for your kind of Sickfuckness: Groupie ass ho! Yeah! Don't deny! You just wanna fuck a celebrity in the sick, sad hopes that maybe someone will notice and think you're famous... Read more
WHAT IN THE NAME OF ALL THAT IS HOLY ,IS WRONG WITH YOU! Why are you perverting the sweet cartoons that Disney has been making!? You are probably one of those sad bastards that "heard" Aladdin tell Ja... Read more
You are either a SUPER DUPER, SICK FUCK, or you're from the south... in which this is ok, no need to read on! However... if you are not from the south, you have some seriously sick shit going on insid... Read more
Take this test »
Recent Results
Tests others are taking