The D&D Alignment Test
Their result for The D&D Alignment Test ...
True Neutral
You scored 50% Law vs Chaos and 54% Good vs Evil!
Keep this in mind, before you read this and take it too seriously...
This test is based on a system of moral absolutes. There is no subjectivity in D&D, as it is based on a fantasy world of heroes and villains. That is why their alignment system is so simple and polar. So naturally, if I were to apply this simple morality to modern day life, things would look very "black and white". That is why I watered down the concept of evil and good. It is very unlikely that anyone who takes this test is a mass murderer or a superhero, so Mean vs. Nice will have to take the place of good vs. evil.

Neutrality in a nutshell:
-In regard to Law vs. Chaos, neutral characters are fairly well balanced. They believe that their morality, or lack thereof, is more important than what is legal or illegal.
-In regard to good vs. evil, neutral characters tend to be somewhat selfish. They do not have a strong will to do the right thing, but they do have a conscience.
Your Alignment:
"Undecided"
This alignment is suprisingly common. Even I fall into this category.
Most people assume that they are good. They follow the rules and they are nice to people most of the time. But what do we really DO to benefit society? The answer for most of us is... not much. We just play our part, and do our own thing.
Don't feel bad though. It's better than being evil.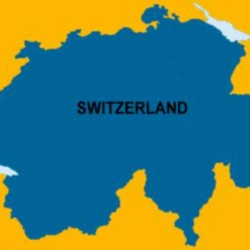 Their Analysis
(Vertical line = Average)
They scored 50% on Law vs Chaos, higher than 39% of your peers.

They scored 54% on Good vs Evil, higher than 33% of your peers.
All possible test results
Keep this in mind, before you read this and take it too seriously... This test is based on a system of moral absolutes. There is no subjectivity in D&D, as it is based on a fantasy world of heroes... Read more
Keep this in mind, before you read this and take it too seriously... This test is based on a system of moral absolutes. There is no subjectivity in D&D, as it is based on a fantasy world of heroes... Read more
Keep this in mind, before you read this and take it too seriously... This test is based on a system of moral absolutes. There is no subjectivity in D&D, as it is based on a fantasy world of heroes... Read more
Keep this in mind, before you read this and take it too seriously... This test is based on a system of moral absolutes. There is no subjectivity in D&D, as it is based on a fantasy world of heroes... Read more
Keep this in mind, before you read this and take it too seriously... This test is based on a system of moral absolutes. There is no subjectivity in D&D, as it is based on a fantasy world of heroes... Read more
Keep this in mind, before you read this and take it too seriously... This test is based on a system of moral absolutes. There is no subjectivity in D&D, as it is based on a fantasy world of heroes... Read more
Keep this in mind, before you read this and take it too seriously... This test is based on a system of moral absolutes. There is no subjectivity in D&D, as it is based on a fantasy world of heroes... Read more
Keep this in mind, before you read this and take it too seriously... This test is based on a system of moral absolutes. There is no subjectivity in D&D, as it is based on a fantasy world of heroes... Read more
Keep this in mind, before you read this and take it too seriously... This test is based on a system of moral absolutes. There is no subjectivity in D&D, as it is based on a fantasy world of heroes... Read more
Take this test »
Recent Results
Tests others are taking