The Mortal Kombat Test
Their result for The Mortal Kombat Test ...
Well done!
You have 80% Mortal Knowlege!
You've proven you know your stuff about the universe of Mortal Kombat! You've played the games until completing them and even know a few fatality moves off by heart. Very well done.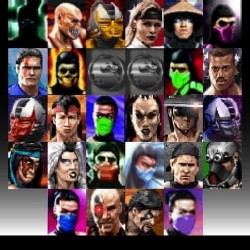 Their Analysis
(Vertical line = Average)
They scored 80% on Mortal Knowlege, higher than 43% of your peers.
All possible test results
Seriously, why did you even try? My grandmother could do better than you, and she's dead. Leave now and never utter the words 'Mortal Kombat' again! Read more
You know a basic ammount, you've probably played the games a few times but only like it for the gore and violence! Well done, but you're hardly a fan are you? Read more
You've proven you know your stuff about the universe of Mortal Kombat! You've played the games until completing them and even know a few fatality moves off by heart. Very well done. Read more
You own the Kombat! I would love to whip your arse on the game sometime. You've played all you can, you were there for the first one and will be there for the last. You are a true fan. Well done. Read more
Take this test »