The Sex and Politics Test
Their result for The Sex and Politics Test ...
Bohemian
You scored 80 Liberal and 64 Deviant!
Quite possibly, my favorite category (because I fall into it) you are Bohemian! You are swinging in the bedroom and mostly to the left politically. You might be out there saving the trees by having sex underneath them. You are progressive on the streets and between those sheets, so I congratulate you in your efforts. Swing on!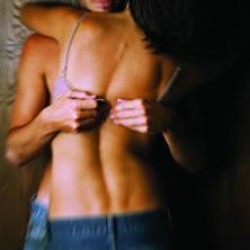 Their Analysis
(Vertical line = Average)
They scored 80% on Liberal, higher than 80% of your peers.

They scored 64% on Deviant, higher than 66% of your peers.
All possible test results
Not exactly the most fun category to be in, but you live your political views in the sack. You are mainly conservative and fairly sexually frustrated. You don't sleep around, probably voted for Bush... Read more
Well, whether or not you really are a pastors kid, you've probably slept with one! You really like great sex, possibly in some public places, just as long as Mrs. Smith from church doesn't see you in... Read more
This category could go either way. Maybe you are a reformed sexual deviant, but you kept your liberal politics. Or maybe you were raised in a conservative family, and your politics are now liberal, ... Read more
Quite possibly, my favorite category (because I fall into it) you are Bohemian! You are swinging in the bedroom and mostly to the left politically. You might be out there saving the trees by having ... Read more
Take this test »