The criminality Test
Their result for The criminality Test ...
The Decent Neighbor
Your Criminality Percentage: ###!
You're the person everyone would like to have in the neighborhood. You'd call the cops if something was amiss. You obey the rules, because they work out well for you - you probably have a strong streak of morality too. You can be counted on not to put pins and needles in the Halloween candy. You're really close to perfect in many ways, but not so much that you make anyone physically ill. That in itself is perfection, and I guess that's a little sickening in itself. But we never asked you any questions about whether you like to scare little kids, did we? ... and that's probably what you do best... scare little kids, you sick, sick bastard.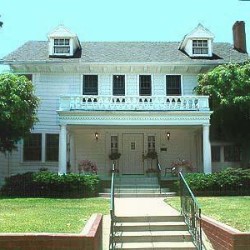 Their Analysis
(Vertical line = Average)
They scored 10% on criminality, higher than 20% of your peers.
All possible test results
You possess such calm in the face of adversity and such a responsible outlook upon society that it's really hard to believe that your answered the test honestly... I mean, not to insult your unbrea... Read more
You're the person everyone would like to have in the neighborhood. You'd call the cops if something was amiss. You obey the rules, because they work out well for you - you probably have a strong str... Read more
Whether you're 16 or 76, you're most likely locked in adolescence in some very key respects. You're likely to bitch about the world in general, and blame other people for stuff that happens to you. ... Read more
We hate to break this to you, but your responses show such a strong appetite for destruction that you should probably be jailed on general principle. Fortunately for you, we have a little thin... Read more
You're screaming along the edge of utter and total disgust for the rules of society, and you probably do a lot of screaming too. You're probably pretty volatile and impulsive. If you bump your head ... Read more
We probably should have omitted this category altogether, I mean, if you scored this high you were probably spawned rather than born. To do this well on the test you'd have to be not only impulsive, ... Read more
Take this test »