The How Hood Are You Test
Their result for The How Hood Are You Test ...
Hood Efficient
68% Hood Potential
You are HOOD EFFICIENT. You're a good person, but you have a lot of hood in you. You have a great balance, young Jedi. The decision is yours to either join the force, or the dark side. The choice will be a good one. Thanks for taking my quiz:)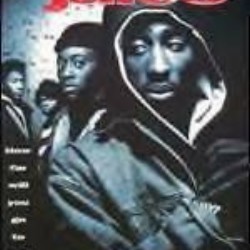 Their Analysis
(Vertical line = Average)
They scored 68% on Hood Potential, higher than 66% of your peers.
All possible test results
You are NOT HOOD! If you got your Hood cred from Kevin Federline, then you need help! B-Rad is NOT HOOD! You have serious work to do. In the mean time, just stay in the suburbs, mmmkay? In all serious... Read more
You have it in you, but you have a long way to go. You can do a bit more research. Watch a few more Hip Hop videos, Watch the Wire on HBO. You'll get it soon enough. Thanks for taking my quiz:) Read more
You are HOOD EFFICIENT. You're a good person, but you have a lot of hood in you. You have a great balance, young Jedi. The decision is yours to either join the force, or the dark side. The choice wil... Read more
You are SO F'N HOOD! Yessir! I'm definitely feeling your dossier. I'm digging your swagger, and if you got a second, I wanna holla at you. What's really hood with you? You are definitely rollin' w... Read more
Take this test »