The Whose Line is it Anyway Test
Their result for The Whose Line is it Anyway Test ...
Colin Mochrie
You scored 169 Points!
Well done, you scored some points. Usually that would mean something, but not here. Here you can cash those points in for a big bucket of nothing. Colin Mochrie and Ryan Stiles always had that thing going. Perhaps it was because they were both on the "Drew Carey" show perhaps it was something else. Still, your the better half, I guess...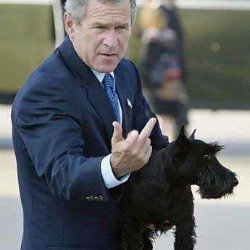 Their Analysis
(Vertical line = Average)
They scored 169% on Points, higher than 44% of your peers.
All possible test results
Way to go moron. I guess... You scored in the negative. That means absolutely nothing. You might wonder why Drew Carey represents the lowest scores possible. Yup, you might wonder... Read more
Wow, I'm not even sure if your score is possible. Good job, I guess it is since you scored it. Most people argue that Clive Anderson was the better host. Probably because he's English... Read more
Not bad, you scored in the positive. Too bad it doesn't mean anything at all. You did get yourself a cool rating of Ryan Stiles though but don't be too happy. If anything that means you'll be tight... Read more
Well done, you scored some points. Usually that would mean something, but not here. Here you can cash those points in for a big bucket of nothing. Colin Mochrie and Ryan Stiles always had that thin... Read more
That's a high score you got there. What's it mean? Oh, too bad, nothing. Greg Proops. He's another guy that was on the original "Whose Line." He was on the new one too though, so he's cool. He w... Read more
Congratulations, now that's a high score. You must be proud of all that nothing you've won! Your score might not matter but at least your Wayne Brady. What ever happened to him anyway. For about a... Read more
Take this test »