The Existential Test
Their result for The Existential Test ...
Merleau-Ponty
You scored a 33 in Existential wisdom!
You are somewhat aware of the existential universe, and have some decent ideas as to what it consists of. But that doesn't prevent philosophers from thinking you're an ignorant douche bag.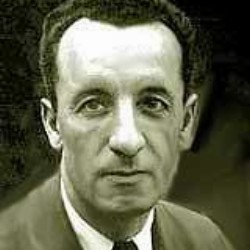 Their Analysis
(Vertical line = Average)
They scored 33% on wisdom, higher than 2% of your peers.
All possible test results
This is the worst grade possible on the Existential Test. Congratulations! Read more
You are somewhat aware of the existential universe, and have some decent ideas as to what it consists of. But that doesn't prevent philosophers from thinking you're an ignorant douche bag. Read more
This is the second highest category for the Existential Test, so close and yet so far away. You know more than most about existential ideas, but only enough to criticize others. Why is your sister suc... Read more
This is the highest grade possible, which means you know your way around existence. You may be an ugly bug eyed bastard, but you'll most likely get to spend the large majority of your life giving swee... Read more
Take this test »